Often, Voice over Internet Protocol (VoIP) providers will sell you a system, then expect you to complete the set-up with a call to technical support. More often than not, the customer is left with the cord in their hand feeling frustrated and taken advantage of by fast talking sales people.
At Penny Tone LLC, When you signup with Penny Tone, we will taylor a phone system to your specification Penny Tone LLC has to offer to provide you will all of the functionality you need and expect from a new system. You do not need to have any technical skills whatsoever, you leave that to us!
Our job does not end there, at Penny Tone LLC we ensure that the quality of every call is crystal clear. We will also ensure that your local network is configured to be optimized for VoIP traffic - which is critical for optimum performance and something no other VoIP provider does.
Finally, unlike other providers, we do not resell any services to supplement our income. We are VoIP engineers, that's what we do and we are proud of it.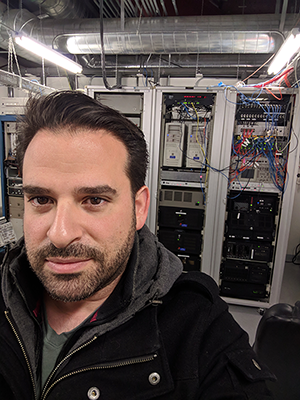 David Attias
managing partner
---
As managing partner of Penny Tone LLC, I oversee the technical operations from our datacenter to each and every customer.
With over 15 years of experience in the technology communications industry, I understand what customers need and expect from a VoIP service provider. I am NOT running a huge faceless company; each one of our customers is valuable and important to my organization.
At Penny Tone LLC, we will offer you the personalized service of the finest engineers which I refer to as my "swat-team" because they are efficient, precise, and skilled at delivering results. That is my philosophy and that has been the key to our success.